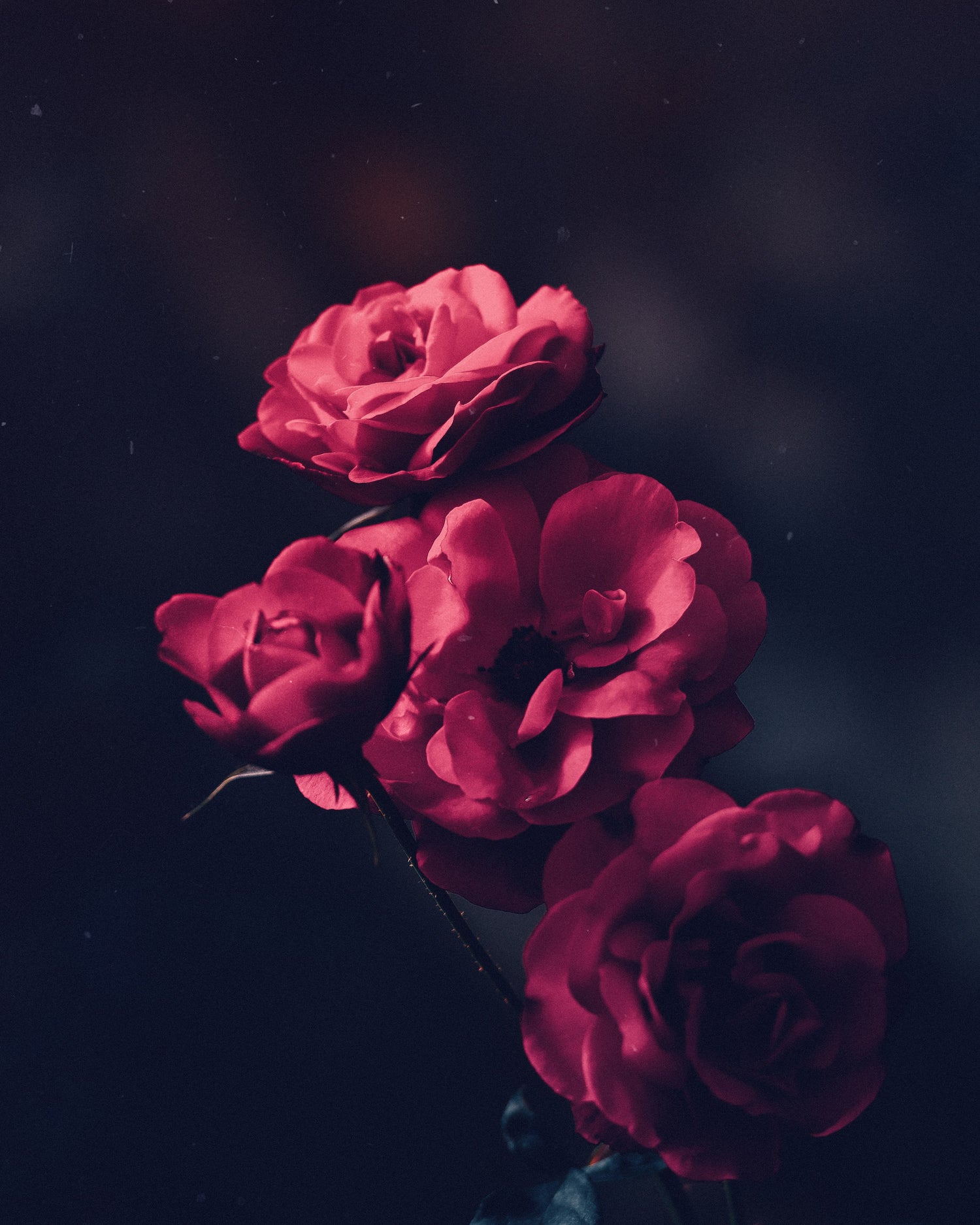 a la Carte Wedding Flowers
The easy, stunning solution for Nashville Wedding Flowers
Schedule a Consult
a la Carte Nashville Wedding Flowers
WHO IT'S FOR:
We've built this service specifically for our clients that want a simple wedding flower experience WITHOUT sacrificing style or quality.
You've got stuff to do! That's why we've made this service as easy as possible.
EXPLORE OUR MENU

Our a la carte wedding flowers service focuses on personal flowers only.

CHOOSE YOUR COLORS

Choose from one of three color palettes: neutrals, pastels or brights. We'll take care of all the little details!

PLACE YOUR ORDER

Provide your event day delivery details & make payment.

THE BIG DAY!

We'll create your beautiful blooms and deliver them to you on the day!
A la Carte Wedding Flowers
Lush Bridal Bouquet
An abundant bridal bouquet featuring the best blooms the season has to offer. Select your color palette and we'll craft a stunning design just for you in our iconic ENFS by Foliage style. 
Bridesmaid Bouquet
A smaller version of our iconic ENFS by Foliage bouquet, created in your chosen color palette. 
Boutonniere
Petite floral accents for a lapel that includes an easy-magnet attachment.
Corsage
Slightly larger than a boutonniere, these floral accents are for the wrist or lapel. Created in your selected color palette.
Is A la Carte Wedding Flowers Nashville right for you?
We know planning a wedding can be overwhelming. We're here to make it easier. We have carefully curated a menu of essential items including bouquets and boutonnieres + corsages. The menu is limited on purpose and is designed to provide the most impact for your day. Kick back and enjoy your day — and leave the flowers and details to us!
If there are some questions + details you want to go over with us, you can schedule a Consult with our Events specialists over at sister company Foliage Floral Design Studio!
Schedule a consult with your expert
Why it's amazing:
Our Signature Floral Style

All our a la carte wedding flowers are made in our signature ENFS by Foliage style. This includes luxury flowers and stunning color palettes.

Order Online

There's no need for a consult. Submit your order online + recieve a confirmation from us! We'll take care of ALL the details.

White Glove Delivery

On the day of your event, we'll deliver all your a la carte flowers directly to your event site, ensuring they arrive as fresh and stunning as possible!
Does this sound like a wedding planning dream? Start by choosing your favorite color palette!
Neutrals

Elegant, rich neutrals, from white to cream to tan. Unique textures and greenery.

Pastels

Soft blushes, creams, barely blues with accents of greenery.

Brights

Rich magentas, saffron yellows, accents of blues and creams plus greenery.
Your Questions Answered
Can I tell you what flowers to include?

The magic of this experience is that we'll pull together a beautiful arrangement featuring the best blooms Mother Nature has to offer. Our mission to is to bring the joy of flowers to more humans and introduce you to new varieties, interesting colours and beautiful textures to truly surprise and delight.
Who is this service best suited for?

Our Wedding Packages are most appropriate for couples looking for an easy solution and are happy to leave the design details to the experts.
When will my flowers be delivered?

After you place your order, we'll reach out and coordinate the delivery schedule for the day of your wedding. If you have any questions regarding your delivery, please don't hesitate to reach out on customersupport@eastnashvilleflowershop.com
Do I need to sign a contract?

Nope! We're here to spread the joy of flowers and make it easy for you to order your wedding flowers.
What if I want something not shown on the menu?

We keep the menu very limited because we believe each item provides the best value to our clients. If you are wanting a custom floral experience for your wedding, this service is not for you.
Where do you deliver?

All across the Metro Nashville Area. We do not deliver to areas outside of Nashville for this service. If your wedding is happening outside of the Metro Nashville Area, we're always happy to provide a recommendation on a florist in your area.
What flowers will be used?

Mother Nature is magical and every week the supply of specific blooms varies from day to day, month to month. Check out our Instagram feed for latest updates on floral supply and to learn about East Nashville Flower Shop's most popular flowers.
How do I pay?

Place your order here on our website, and you'll have the option of paying by Visa, Mastercard, and AMEX. Overseas cards are also accepted (although we have experienced some issues with cards from Singapore). Shop Pay is available (if you qualify) for you to be pay in installments.
Why is the menu limited?

Our menu includes the most popular wedding flower items. We also know these items, created in our iconic style, provide the most impact and best value.
Can I receive a refund if I change my mind?

If you've placed an order and want to cancel, we will provide a 50% refund if you contact us more than 30 days prior to your flower delivery date. Within 30 days of your delivery date, no refund will be available.
What color palettes are available?

We've curated a very special collection of colour palettes and will use the best blooms of the season in line with the palette you choose. See our color palette options by scrolling up!
What if I want a ceiling installation or other ceremony feature?
Can I pick up my flowers from your studio?

We don't offer a pick-up option for wedding flowers and will deliver your flowers instead. Your finished flowers will be very delicate and we want them to arrive to you in perfect condition. Transporting flowers safely requires a lot of time and know-how so let us take care of it for you.
When should I place my order?

We require a minimum of 28 days notice and suggest placing your order 2 – 4 months before your wedding day. If you place your order less that 28 days before your wedding, your order will automatically be cancelled + refunded.
What if I would like a consultation?

We don't offer consultations with our a la carte wedding flower service.. This service is designed to be very straightforward for you to order so leave the details to us. Place your order online, select your colour palette and our design team will handcraft your wedding flowers in our studio. If you're looking for more of a collaborative approach, we suggest contacting Foliage Floral Design Studio for our bespoke wedding flower service.
Will you replicate an image I supply you?

You deserve more than a recreation of someone else's bouquet. You and your partner have a unique story to tell and we feel so blessed to be part of your day. Leave it to us to make one just for you!